Life just got tricky for all of us.
Your practice is closed, and your front office team is working from home. Cash is limited, and you may be wondering when it will end and how you will move forward once it does.
Your potential patients will still need orthodontic treatment once things are a bit more normal and they may be using this extra time at home to shop for a future solution.
Are you prepared to accept their business?  We can help!
Virtual Treatment Acceptance with AccepTx Pro!
Consult.
Virtual consultations are necessary during these difficult days.  Remote communication with patients and responsible billing parties is now possible through many different platforms, so there is no need to sacrifice treatment assessment or quality care.
Present.
AccepTx Pro allows you to present multiple treatment options, flexible payment terms, and enticing discounts for consideration at home.  Our solution is fully customized with your practice in mind.
Close.
Our easy-to-use platform allows prospective patients to choose payment terms that meet their family's financial needs.  Electronic signature of practice forms is also included, and we offer a simple way to set up automated payment drafts managed by OrthoBanc.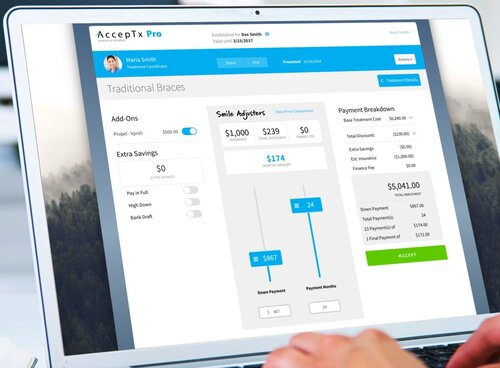 From consultation to completion, we get you there.
AccepTx Pro was developed by the team that brought you OrthoBanc Payment Management. Are you familiar with our Tools for the Patient Financial Lifecycle?
Let us show you what we can do for your practice.

We are in this together: COVID-19 Updates
OrthoBanc's team currently manages payment plans for nearly 400,000 responsible billing parties and has a full team of Customer Care Agents working from home. We have unique insight regarding the current financial landscape of our customer set, and we are continually reviewing the payment habits of dental consumers during the COVID-19 crisis.
Please click here to view our COVID-19 communications to our practices.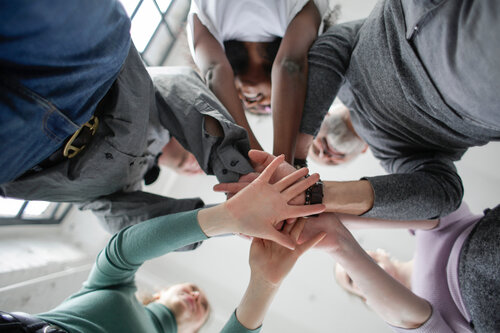 What People Are Saying about AccepTx Pro
AcceptTx Pro is a new, innovative way to adjust payments to fit the needs of our patients. Our patients love this option, and we would recommend this program to other offices.
— Amanda, Ft. Worth, TX
AccepTx Pro has made the most difficult part of my case presentation seamless. We used to say we were flexible; now we can show them we are!
— Lauren, Frederick, MD
I love AccepTx Pro because it allows the responsible party to be in control of their investment in orthodontic treatment, at the same time allowing the Doctor to set the parameters.
— Kelly, Augusta, GA
AccepTx Pro has helped to improve case acceptance in our practice. It is also helpful for paperless offices with the e-signature function & email capability.
— Charlene, Hoover, AL